The end of the year marks one of the most important annual occasions for Bathams beers – the selection of hops for the following year's production.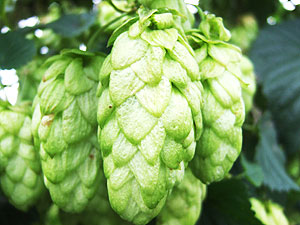 Batham's Head Brewer Martin Birch and Production Director Tim Batham must make their vital annual pilgrimage to hop merchants Charles Faram & Co. Ltd, at Newland near Malvern in Worcestershire. Here are stocked a vast range of hops – over 50 different varieties.
Bathams produce award-winning beers: only the finest ingredients are used and the choice of hop must create and continue Bathams unique flavours. Rubbing and sniffing hops seeks out the best aroma for the beer characteristics, its intensity and quality.
Martin and Tim chose two varieties of hop – Fuggles, grown at Little Lambswick Farm at Lindridge, and Goldings, grown at Hancocks Farm at Bishops Frome.
Both Fuggles and Goldings are used in typical English Ales, but at the English National Hop Competition in Kent 2010, organised by the Institute of Brewing and Distilling, this particular Fuggles won an important award: The Best Sample of Fuggles!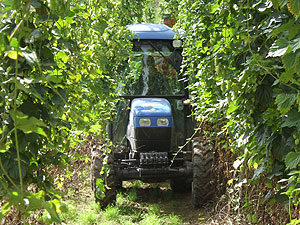 As Paul Corbett, Managing Director at Charles Faram said: "The Fuggles and Goldings in Bathams beers are the oldest, most traditional varieties grown in the UK, and are prized worldwide. They give beers their highly drinkable, moreish character and make it very difficult to say no to another pint! The brewers at Bathams are very particular in the quality of hops they use, as proven by the Fuggles they have selected for this year winning the 2010 crop English Hop Competitition."
Tim and Martin were particularly pleased that they had chosen England's best Fuggle some three months prior to its winning the competition. Tim said: "We always strive to source the finest raw materials for our beers – and we succeed!"