Bathams began it's association with Motorcycle Racing in 2009 by sponsoring local legend Michael Rutter at the Isle of Man TT. On his privately entered Suzuki. He finished 7th in the Blue Riband Senior TT race, and the racing bug had bitten us !
Unsurprisingly, Bathams have continued to support Rutter in the British Superbike Championship, the Isle of Man TT, the Northwest 200 road race, and the Macau Grand Prix, right up to the present day.
Today, we are very proud to run Bathams Racing, a race team managed by Rutter, and based just a stones throw away from the brewery. It was formed at the start of 2018, and enjoyed a tremendous debut season, packed with all the excitement of motorcycle racing you would expect, as well as all the challenges of setting up the infrastructure needed to operate a competitive race team.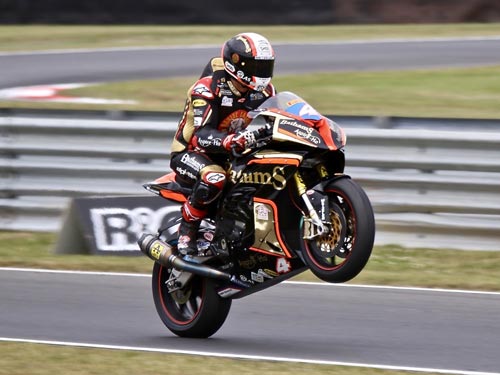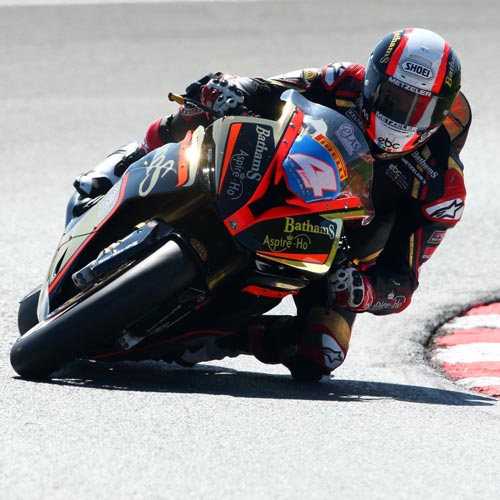 2018 also saw the arrival of two more riders to the Bathams family to join Rutter.
Rising star, Taylor Mackenzie joined us in the British Superstock class at the end of the season. He made an immediate impact by getting two podium results in the last three races, including a sensational win in the very last race of the season, just ahead of Rutter, who finished third, for our first ever "double podium".
14 year old Harris Beech from Alveley also joined Bathams Racing in 2018 to compete in the "Junior Supersport" class, which is a feeder series for youngsters on smaller capacity motorcycles.
For the Superstock and Superbike classes, our weapon of choice is the incredible BMW S1000RR. It has 200bhp, and at circuits like the Northwest 200, and Isle of Man TT is capable of 200mph.
2019 was our 10th season in the race paddock and so far, our best. We kept Taylor Mackenzie on our bike as he bid to win the National Superstock 1000 championship, and he very nearly did it! Unfortunately, four victories and nine podiums weren't quite enough to take the championship, but it was more than enough to secure runner up spot; our best ever championship finishing position.
The 2019 Road Race season was very successful for Rutter, with two podiums at the International Northwest 200, and at the Isle of Man TT he achieved a brilliant set of results. He finished all five races he started with a seventh, a sixth, a pair of 5th and finally his 7th career TT victory in the "TT Zero" class on the Bathams sponsored Mugen. Finally, at the season finale, the Macau GP Rutter claimed his 9th career victory at the race on board the teams ultra-exclusive Honda RC213V.
The 2020 season was all set to be something special for us. Bathams Racing had established itself as a team competitive enough and competent enough to be granted official status and technical support direct from BMW for their latest S1000RR, plus the signature of two times superstock champion Richard Cooper to replace Taylor Mackenzie, who moved to superbikes. Then the Coronavirus pandemic happened ,which caused the Northwest 200, TT Races and Macau GP to be cancelled, and finally on his debut for the team, Cooper broke his leg in an unlucky accident. The highs and lows of racing!
One significant highlight of the 2020 season was Michael Rutter swopping the normal black and gold of his BMW S1000RR for his late fathers iconic Red and Blue colours at the final round at Brands Hatch. It was a fitting tribute to Tony Rutter who won 2 British Championships, 4 World Championships, 5 Ulster Grand Prix, 9 Northwest 200's and 8 Isle of Man TT races to cement his place in the motorcycle history books as one of the greatest motorcycle racers of all time, and who according to Michael, also used to like a pint of Bathams! Tony passed away on 24th March 2020.
The road race season has been cancelled for 2021, which we are naturally disappointed about; we want to race. However, Taylor has re-signed for Bathams Racing and returns to the family to once again challenge for the National superstock title while Richard continues to recover from his injuries. As BMW's officially supported team in the superstock class, we are looking forward to taking delivery of their new M1000RR which has a lot of performance upgrades over the S1000RR, and which in Coopers absence, Rutter will be leading the development on.
Be sure to follow us on Twitter for regular updates @BathamsRacing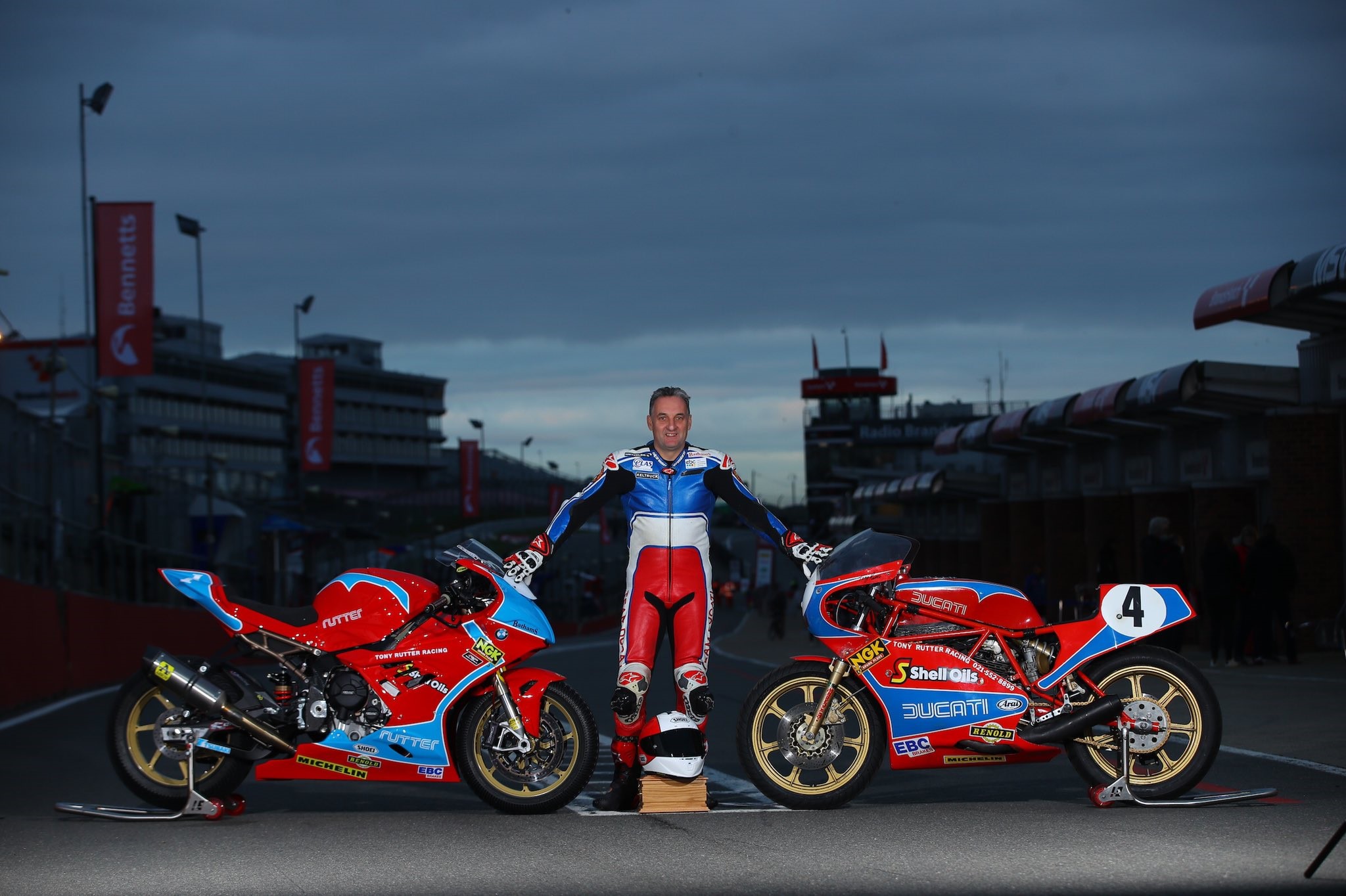 2009 – Suzuki GSX1000-R: IOM TT – 7th Senior TT
2010 – Riders Motorcycles Ducati 1098RS – 5th British Superbike (7 podiums)
2011 – Rapid Solicitors Ducati 1098RS – 8th British Superbike (3 podiums)
2012 – MSS Bathams Kawasaki ZX-10R – 19th British Superbike (1 Podium), 7th Superstock TT, 1st TT Zero, 3rd Lightweight TT, 7th NW200 Superstock, 3rd NW200 Supertwin, 4th NW200 Superbike, 1st Macau GP (Honda Fireblade)
2013 – Bathams Honda CBR1000RR Fireblade – 18th British Superbike, 6th TT Superbike, 7th TT Superstock, 1st TT Zero, 6th TT lightweight, 6th TT Senior, 2nd NW200 Supertwin, 6th NW200 Superstock, 2nd Macau GP
2014 – Bathams BMW S1000RR – 18th British Superbike, 5th TT Superbike, 9th TT Supersport, 6th TT Superstock, 9th TT Senior, 6th NW200 Supersport (x2), 2nd NW200 Superstock (x2), 4th NW200 Superbike (x2), 2nd Macau GP
2015 – Gearlink Kawasaki ZX-10R – 31st British Superbike: Bathams BMW S1000RR – 3rd TT Lightweight, 10th & 18th TT Supersport, 11th TT Superstock, 6th TT Superbike, 10th TT Senior, 5th NW200 Superbike, 3rd Macau GP
2016 – Bathams BMW S1000RR – 4th British Superstock, 10th TT Supersport, 4th TT Superstock, 6th TT Superbike, 7th TT Senior, 9th NW200 Supersport, 4th NW200 Superstock, 3rd NW200 Superbike, 2nd Macau GP
2017 – Bathams BMW S1000RR – 3rd British Superstock, 1st TT Lightweight, 4th TT Superstock, 6th TT Superbike, 5th TT Senior, 1st & 2nd NW200 Supertwin, 3rd NW200 Superstock, 5th & 2nd NW200 Superbike, 3rd Macau GP
2018 – Bathams BMW S1000RR – 7th British Superstock (Taylor Mackenzie – 3 podiums), 13th British Superstock (Michael Rutter – 1 podium), 1st TT Zero, 6th TT Superstock, 5th TT Superbike, 14th & 4th NW200 Superstock, 3rd & 7th NW200 Superbike. Honda RC213-V – 2nd Macau GP.  Yamaha YZF R3 -18th British Junior Supersport (Harris Beech),