The Lamp Tavern – High Street, Dudley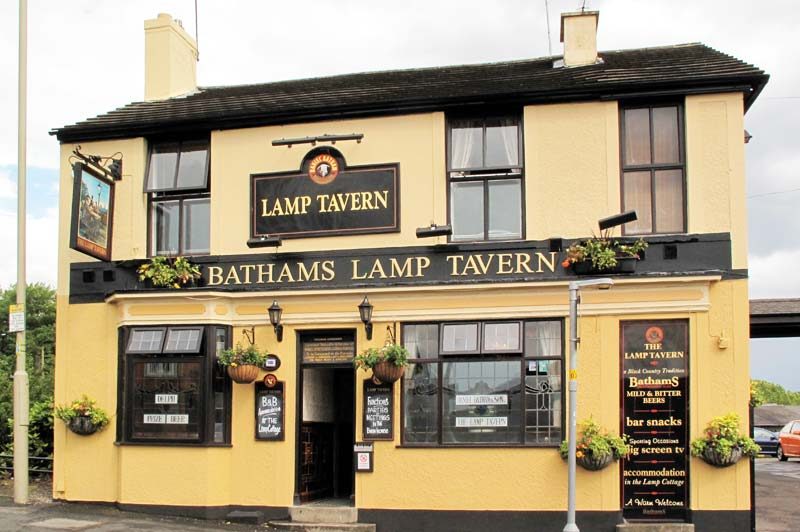 Opening Times

Monday: 3.00pm – 11.00pm
Tuesday: 3.00pm – 11.00pm
Wednesday: 3.00pm – 11.00pm
Thursday: 1.00pm – 11.00pm
Friday: 3.00pm – 11.00pm
Saturday: 1.00pm – 11.00pm
Sunday: 1.00pm – 10.30pm
Please note that the B&B rooms are currently closed. We are sorry for any inconvenience caused.
Check out our social media, or mobile app to get the most up-to-date information.
You can download the Bathams mobile app from the App Store or the Play Store.

Bed & Breakfast accommodation
Set apart from the Pub and conference room, the accommodation block has 5 simply appointed, but comfortable rooms for those in need of a good night's rest.
We have the following rooms:
family room with three single beds and private bathroom accessible from corridor – £75 per night inc breakfast
2 en-suite twin bed rooms – £60 per night inc breakfast
1 double bed en-suite room – £60 per night inc breakfast
1 single bed en-suite room – £35 per night inc breakfast
All rooms have TV, and tea/coffee making facilities. Laundry, iron, and trouser press are available on request.
Food is available all day – evening on request.
We can provide special rates for long stays.
CCTV monitored car park